Adaptive Squad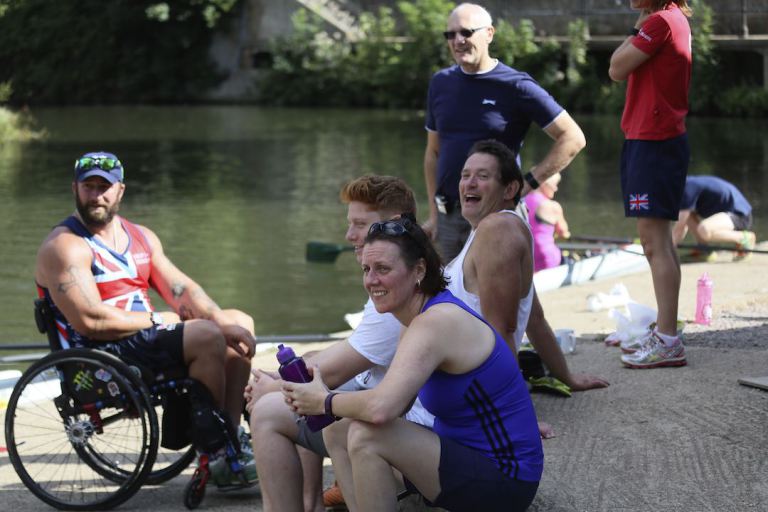 Adaptive rowing allows people with disabilities the opportunity to take part in rowing. At the Paralympics there are 3 classifications of disability.
AS, arms and shoulders
TA, trunk and arms
LTA, legs trunks and arms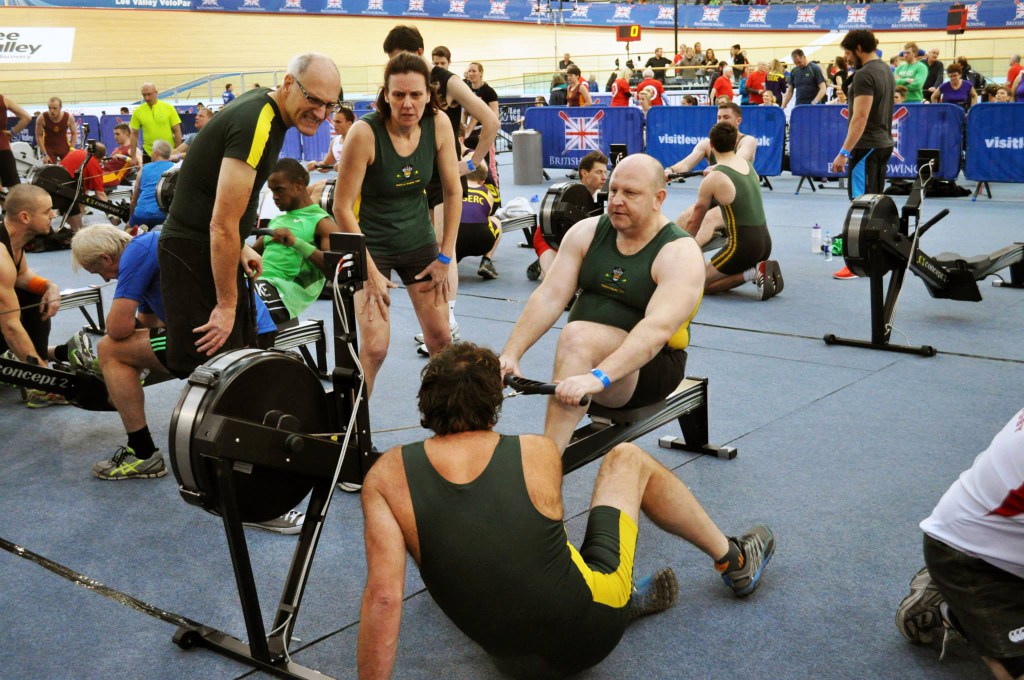 Guildford Rowing August 26, 2016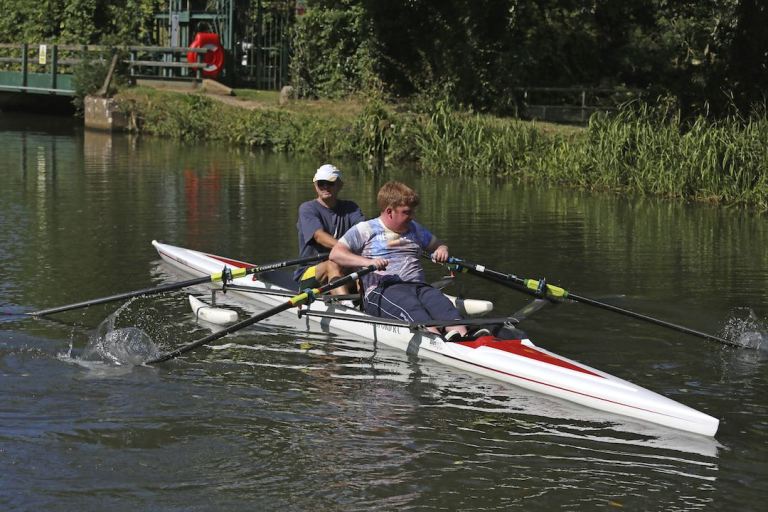 Rowing became a Paralympic sport for the first time at Beijing. Two medallists in the GB team trained at Guildford before joining the GB squad.
We will evaluate all new members to determine what their specific needs are. AS and TA rowers need specialist equipment. We have 2 single sculls and a double scull designed specifically for these classes. LTA rowers can use conventional club equipment. Evaluations are done on indoor rowing ergometers. Again we have the equipment to convert ergometers for Adaptive use. If you have a disability and would like to try rowing as a sport please contact us.
Currently we run an on the water session on Friday mornings for a group of up to 7 rowers with MS. We also provide this group with an indoor session at their own gym.
Extending the existing programme will be dependent on building up our current squad of VOLUNTEER coaches and coaching assistants. If you would like to volunteer, coaches need to have good rowing experience, assistants need to be comfortable around water and be fit enough to help lift boats and provide safety cover from the bank which requires running or cycling 5 to 7km in a session. If you have free time Monday to Friday in the day time please contact us. Training, insurance cover and if needed expenses will be provided.
The equipment has been provided by the sponsors recorded below. Without their generosity this programme would not be possible.
Windsor Community Chest
Sport Guildford
The Rowing Foundation
Surrey Community Foundation
Helene Raynsford
Join Guildford Rowing
To Join Guildford Rowing Club complete this Application Form: