Goods news.
Back on the water soon.
See GRC Timetable.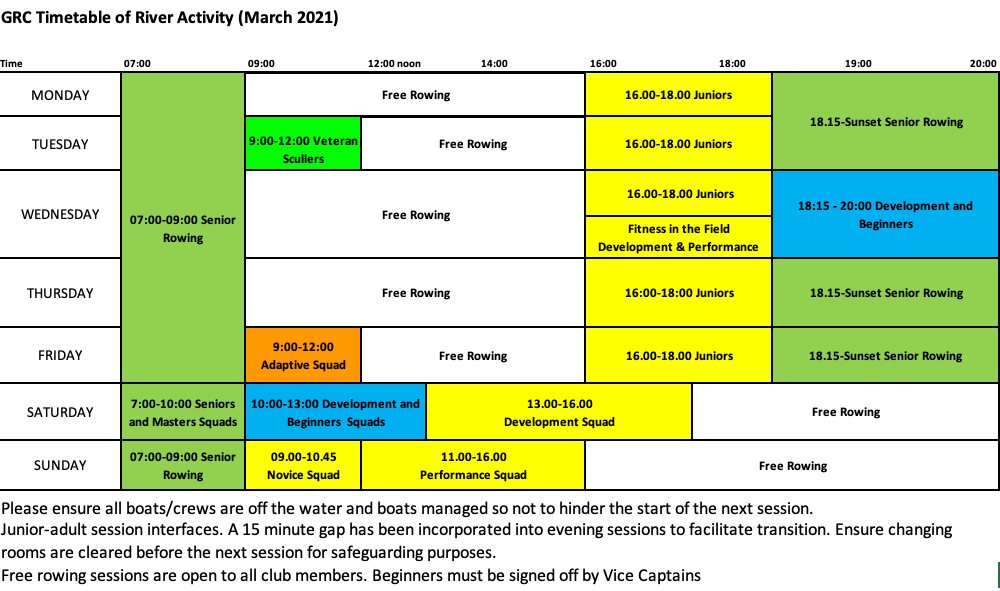 Please ensure all boats/crews are off the water and boats managed so not to hinder the start of the next session.
Junior-adult session interfaces. A 15 minute gap has been incorporated into evening sessions to facilitate transition. Ensure changing rooms are cleared before the next session for safeguarding purposes.
Free rowing sessions are open to all club members. Beginners must be signed off by Vice Captains
Enjoy